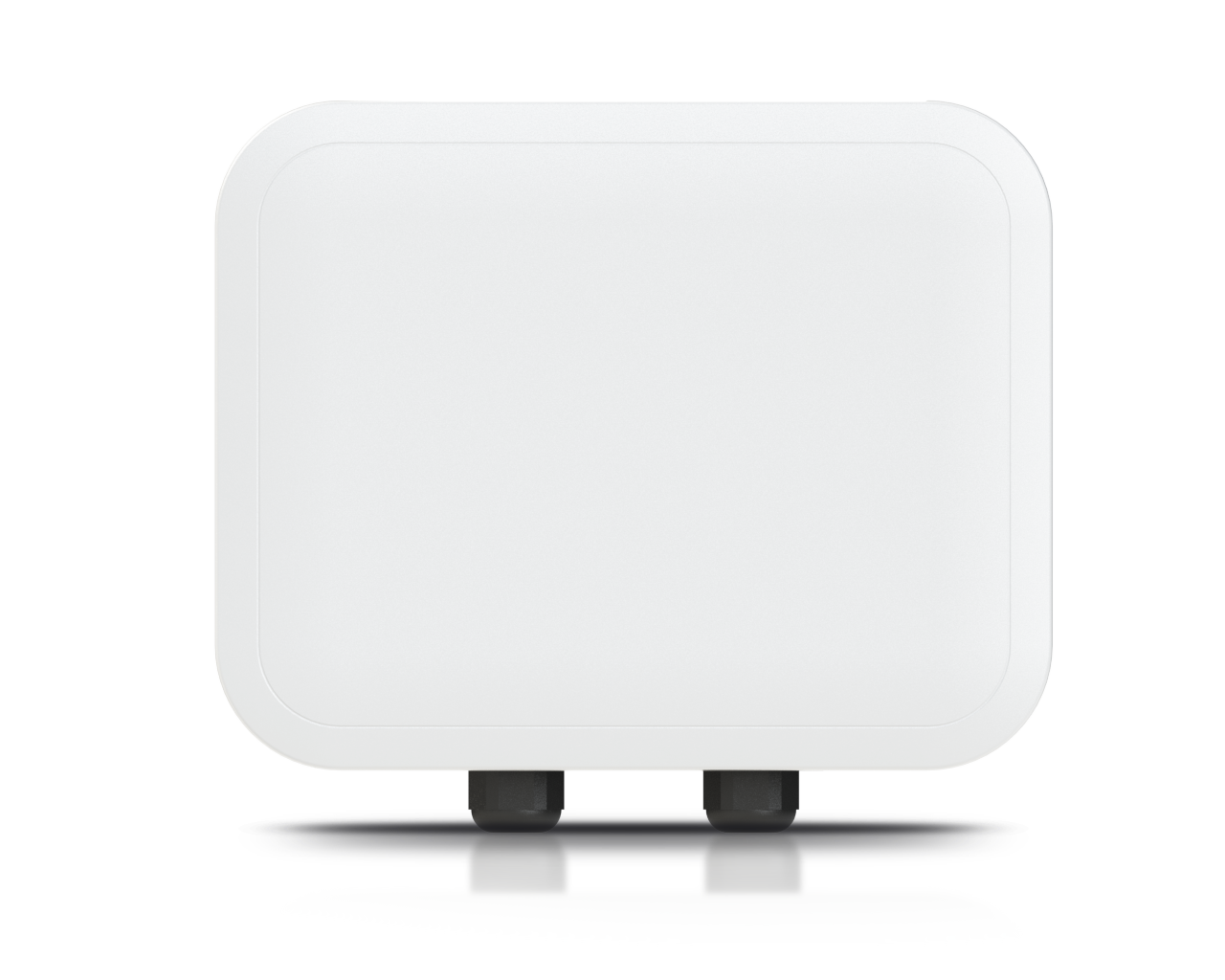 OW-400 A1
Wave2 4x 11N/ac 2.4/5Ghz 

2×2 +18dBi Outdoor Bridge/AP
CERIO's OW-400 A1 eXtreme Power Wave2 4x 11N/ac 2.4/5Ghz 2×2 +18dBi Outdoor Bridge/AP is a dual band outdoor AP that combined superior functionality with an elegant and highly durable housing design. This 11ac outdoor concurrent dual band access point with latest MU-MIMO technology for improvements in the speed, reliability and quality of wireless communications, provides wireless 4 channel (4x speed) simultaneous operation in both 2.4GHz and 5GHz wireless coverage for maximum flexibility. It supports a maximum throughput of 1300Mbps, up to 400Mbps on the 2.4GHz frequency band and 867Mbps on the 5GHz frequency band.
Fast and flexible installation
Choose the right installation option for your application environment
CenOS 5.0 Centralized platform management
Intelligent control and automatic configuration and setting of multiple wireless base stations in the core group
Support AP with WDS mode / WDS mode / Client Bridge + Universal Repeater mode and WISP/CPE Repeater +AP mode
OW-400 A1 utilizes an 300mW high power design with a built-in 18dBi 5GHz directional panel antenna and two external N-Type antenna connectors are assigned to the 2.4GHz band. This device is powered through 802.3at Power over Ethernet, allowing both power and data to be provided through CAT5 cabling. OW-400 A1's also supports fast wireless roaming 802.11r/k protocol for seamless roaming and smart client handoff.
OW-400 A1's high performance and IP68 weather-proof durable design makes it perfect for deployment in enterprise, government, public environments, and WISP application.
Highlight Features
2.4GHz band supports wireless standard 802.11bgn protocol with maximum data transfer rate of 400Mbps.

5GHz band supports wireless standard 802.11an/ac protocol with a maximum data transfer rate of 867Mbps.

300mW at 2.4GHz and 5GHz Output eXtreme High Power design.

Built in 18dBi 2×2 5GHz Directional Panel Antenna and support external for 2.4Ghz 2×2 N-Type connector design.

Supports CenOS 5.0 Software Core.

Operation Modes : Access Point Mode (includes Hotspot Portal Authentication, Pure AP Mode, and AP + WDS Mode), Control Access Point Mode (Centralized AP Management), Client Bridge + Repeater Mode, and WISP / CPE Repeater Mode.

IEEE 802.3at Power over Ethernet supported.

Built in 802.1x RADIUS authentication server and supports up to 50 User Accounts.

Provide customizable login and logout Captive portal page by Web Page.

Weather-proof Housing (IP68 Approved).

Built-in OAuth2.0 Facebook / Google account and support advanced features to create OAuth2.0 new service provider.

CenOS 5.0 Control Access Point Mode (CAP) supports centralized management of up to 64 AP devices.

With AP mode supports at total of 32 Multiple-ESSIDs per device (16 ESSID on 2.4Ghz and 16 ESSID on 5Ghz).

With AP mode supports x8 WDS per Radio (2.4Ghz band WDS x8 and 5Ghz band WDSx8 ) for a total of 16 WDS Links.
Supports built-in 802.1x RADIUS authentication server account database for small and medium environments, removing the need to set up external server and avoiding additional costs. Also supports RADIUS Server authentication server account features to fit the needs of large-scale network environments.

Built-in Time Policy function can set multiple times schedule apply to RF on/off and IP/MAC filter or other security function.

Captive Portal Authentication supports by remote RADIUS server, Local account, third-party OAuth2.0, LDAP (AD), POP3, Guest and remote bulk MAC Address.

Wireless AP group management – Automatic configuration and setting of intelligent control of AP.

Each SSID supports 802.1q VLAN Tag standards, supporting up to 4096 group VLAN Tag capability.

With AP mode supports WPA-PSK/TKIP,WPA-802.1x /TKIP, 802.11i WPA2-PSK/CCMP/AES,WPA2 (802.1x/CCMP / AES), No. of registered RADIUS servers: 1.

QoS(Quality of Service) for bandwidth management and traffic prioritization and supports network.

Users Upload/Download Bandwidth Control speed limits, and User Device (Total) bandwidth control. Administrators can regulate the limit of each network user.

Supports IEEE802.11f IAPP and IEEE802.11r and IEEE802.11k Fast Roaming.

Support Band steering technology to automatically switch between frequency bands. When using dualband network cards with 802.11ac, users can always automatically connect to 5Ghz Radio.

Support Ping Watchdog function, which automatically monitoring device operations and reboots the device before a crash can occur.

Supports Location Tracking function, which can provide the wireless user's distance location information to the database for analysis.

Software Web UI supports auto reboot setting function. Software setting allows automatically reboot by Daily/Weekly/Monthly settings.

Supports intelligent auto channel scanning function, automatic scanning the most undisturbed and suitable wireless channel in the field environment, which is convenient and time-saving.

Administrative Access : Supports Telnet and SSH.

Provides Traffic Monitor and Graphical GUI Status Interface for Network and Radio Overview.
Hardware Features
Supports 2.4GHz/5GHz dual-band and the maximum transmission rates are 400/867Mbps respectively while operating up to1300Mbps.

Supports 300mW at 2.4GHz/5GHz Output eXtreme High Power design.

Supports 2 10/100/1000Mbps Gigabit Ethernet Port and ETH1 port supports PoE function.

IEEE 802.3at Power over Ethernet supported.

Support 2 external N-Type connectors are assigned to the 2.4GHz band.

Built in 18dBi 2×2 5GHz Directional Panel Antenna (H15, E16).
With IP68 weather-proof durable design are made to withstand harsh environment deployment.

Integrates a long-range power amplifier and high sensitivity receiver to deliver unmatched reliability and performance at large coverage application.

ESD protection (Electro Static Discharge): Conductive: 4KV ; Air: 8KV.

Complying with Open Circuit Voltage and Short Circuit Current hardware standard design.

Pressure vent (prevents internal condensation).
Hardware Overview
Mounting Application
     Pole Mounting
Application Software

OS System Compatible edition

Cerio CenOS 5.0 Software Core

Specificatios

Network Standards Conformance

 

IEEE802.11 b/g/n/ac compliant

IEEE802.3 / IEEE 802.3u

IEEE802.3at Power Over Ethernet compliant

IEEE802.11Q VLAN

IEEE802.11r/IEEE802.11k Fast Roaming

IEEE802.1x RADIUS

IEEE802.11e WMM

Ethernet Configuration

10/100/1000BASE-TX Auto MDI/MDI-X Ethernet Connector x 2

(Power over Ethernet 802.3.af/at PoE in )

LED Indicators

PWR  (Power)   x 1

ETH1  (PoE In)  x 1

ETH2   x 1

2.4G Signal  x 1

5G Signal  x 1

Wireless Specifications

Data Transfer Rate

IEEE802.11b : 1 / 2 / 5.5 / 11Mbps (auto sensing)

IEEE801.11g : 6/ 9/ 12/ 18/ 24/ 36/ 48/ 54Mbps (auto sensing)

IEEE802.11n : 400Mbps (@ 40MHz 256QAM)

IEEE802.11ac:, 867Mbps (at 80M 256AM)

Frequency Range

IEEE802.11nbg : Supports 2.412 ~ 2.472 GHz

IEEE802.11a/an/11ac  : Supports  5.180 – 5.240 & 5.725 – 5.825 GHz

Channel Spacing

IEEE802.11b/g/n : 20/40MHz

IEEE802.11ac: 20/40/80MHz

Media Access Protocol

CSMA / CA with ACK

Modulation Method

IEEE802.11b:DSSS (DBPK,DQPSK,CCK)

IEEE802.11a/g/n:OFDM (64-QAM,16-QAM,QPSK,BPSK)

IEEE802.11ac : OFDM (256-QAM, 64,-QAM, 16-QAM, QPSK,BPSK)

Operating Channels

2.4GHz : 1-13
5GHz :  36-64, 100-140, 149-165(Depends on configured regulatory domain)

Transmit Power Variation

2.4Ghz :  Max : 24 ± 1 dBm

5Ghz :  Max : 24 ± 1 dBm

Receiver Sensitivity

2.4Ghz :  Max : -96 dBm

5Ghz :  Max : -92 dBm

Environmental & Mechanical Characteristics

Operating Temperature

-20 °C ~ 65 °C

Storage Temperature

-30 °C ~ 80°C

Operating Humidity

10% – 95% Non-Condensing

Storage Humidity

10% – 95% Non-Condensing

Antenna

Built in 18dBi 2×2 5GHz Directional Panel Antenna   ( H : 15 , E : 16)

2 N-Type Connectors for 2.4GHz external antennas

Vent

Automatically adjustable Vent design

Form Factor

Supports both Pole / Wall Mounting installed using a provided Mounting Bracket. With IP68 Rating

ESD

Conductive: 4KV

Air: 8KV

Surge Protection

Line to Line 1KV:

Line to ground 4KV (EN61000-4-5)

System Power Consumption

14Watt (Max)

Power Supply

Supports Power Over Ethernet ( POE 48~57V voltage)

Integragted IEEE 802.3af /at Power over Ethernet (PoE)

Input Power

IEEE802.3at 48V~57V PoE In

Dimensions ( W x H x D )

252x 200 x 78 mm

Unit Weight

1.34kg

Production Location

TW 

Certifications

CE, FCC, NCC, ROHS Compliant
Package Content

OW-400-A1 Main Unit

x1

PoE Power Supply Kit

x1

Wall/Pole Mounting Bracket

x1

Adjustable Mounting Bracket Set (OW-PKUR)

x1

Quick Installation Guide(Chinese/English)

x2

Warranty Card

x1