Gigabit Ethernet PoE Pass-through Surge Protector
provides higher surge capability & lower clamping voltage
The CERIO PoE Pass-through Ethernet Surge Protector devices are available in two models, nonwaterproof POE-ISP and outdoor POE-OSP, which provide superior lightning and surge protection at gigabit network speeds. It provides durable design featuring a higher surge capability and lower clamping voltage. And the 10 kA Impulse Discharge Current guarantees reliable surge protection.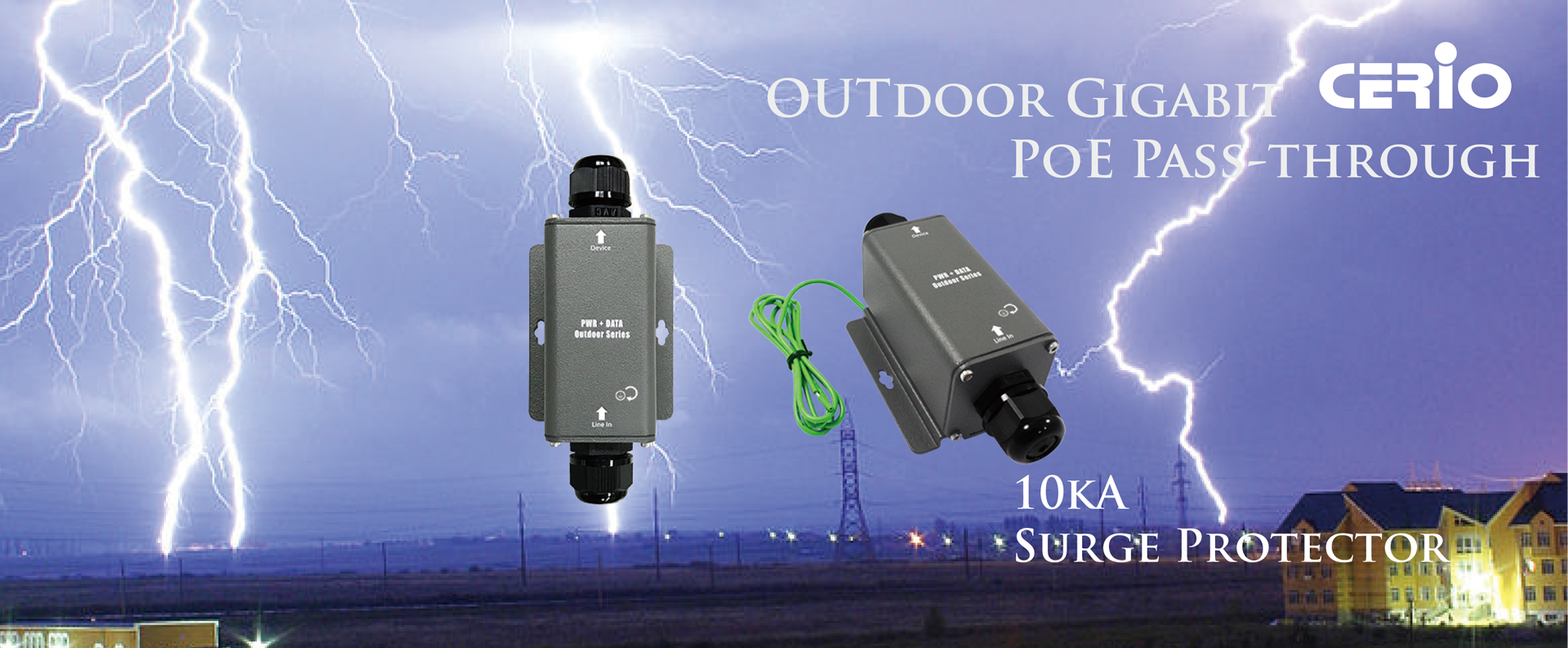 This device can be installed two at a time, one is nearly terminal equipment (such as PoE/non-PoE outdoor cameras, Outdoor AP), and the other at source equipment (such as PoE/non-PoE Switch, Router). Damaging ESD attacks and surges will be absorbed by the Surge Protector devices and safely discharged into the ground. It is a cost-effective solution for protecting expensive outdoor Ethernet devices.