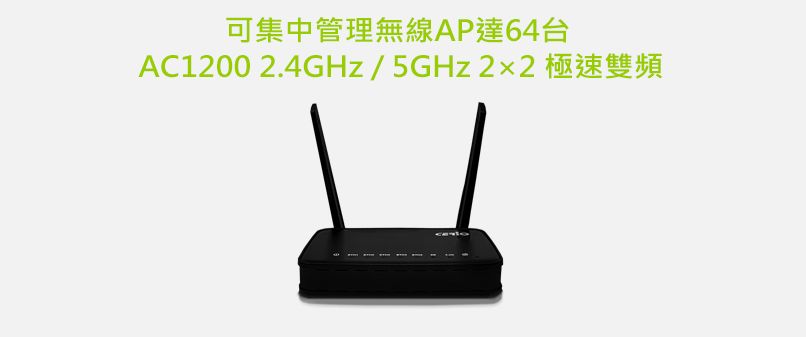 DT-400 A1
Controller-less Wireless Access Point AC1200 2.4GHz / 5GHz 2×2 Dual-Band Concurrent
eXtreme 11n/ac, 2.4/5GHz 2×2 802.1q VLAN Router with Access Point
The CERIO DT-400 A1 bundles Cerio CenOS 5.0 Software Core with Built-in CAP (controller-less AP) mode. The CAP mode can centralize management of up to 64 units of Cerio AP. This device is perfect for enterprise deployments such as corporate offices, public venues, conferences, and other high traffic indoor environments.
Operation Modes: VLAN Router AP mode, Access Point mode with Captive Portal, CAP mode Mode (Centralize Access Point management), Client Bridge and WISP mode with Repeater AP

11ac chipset design provides enterprise grade CPU performance, allowing the device to handle up to 100 concurrent clients.
Supports wireless fast roaming 11r/k protocol for seamless roaming and smart client handoff.
Built-in Time Policy function can set multiple times schedule to apply to RF on/off and IP/MAC filter or other security function.
Supports 5 Gigabit Ethernet ports, administrator can change 1WAN/4LAN or 5 LAN
Captive Portal Authentication


Administrators can create a customized Login Page which can become a platform for:
(1.) Promotions
(2.) Brand Exposure
(3.) Advertisements
(4.) Platform for providing Information
Captive Portal Authentication supports by remote
(1.)RADIUS server
(2.)Local account
(3.)third-party (Facebook, Google+, etc) using OAuth2.0
(4.)LDAP (AD)
(5.)POP3
(6.)Guest and
(7.)bulk MAC Address.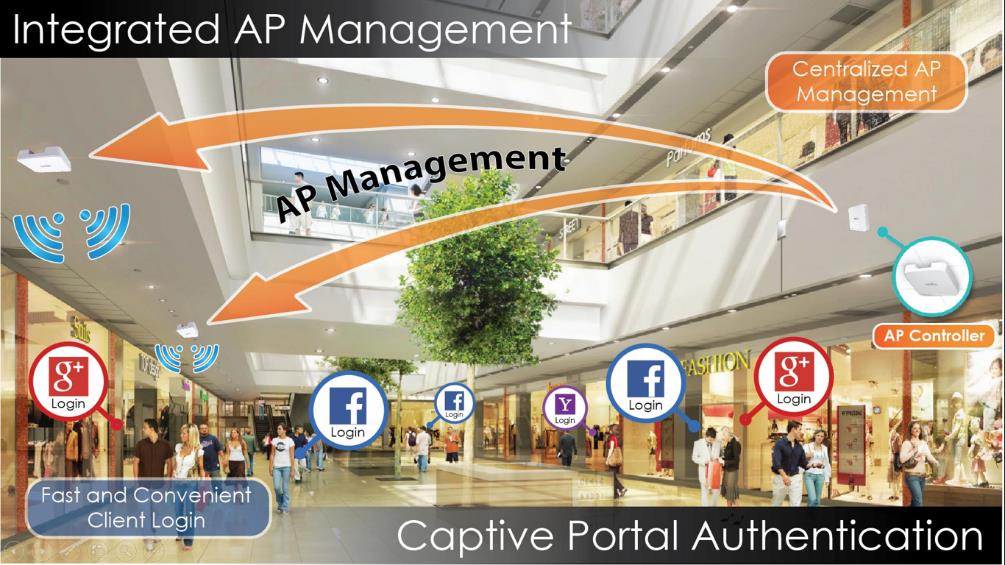 eXtreme High Power Design up to 1000mW
Cerio DT-300N v2/A4 access points utilizes integrated
power amplifiers as part of the hardware's high power
design. It's increased power facilitates improved
wireless coverage from our access points and routers,
and ultimately provides a stronger and more reliable
connection with connected clients.