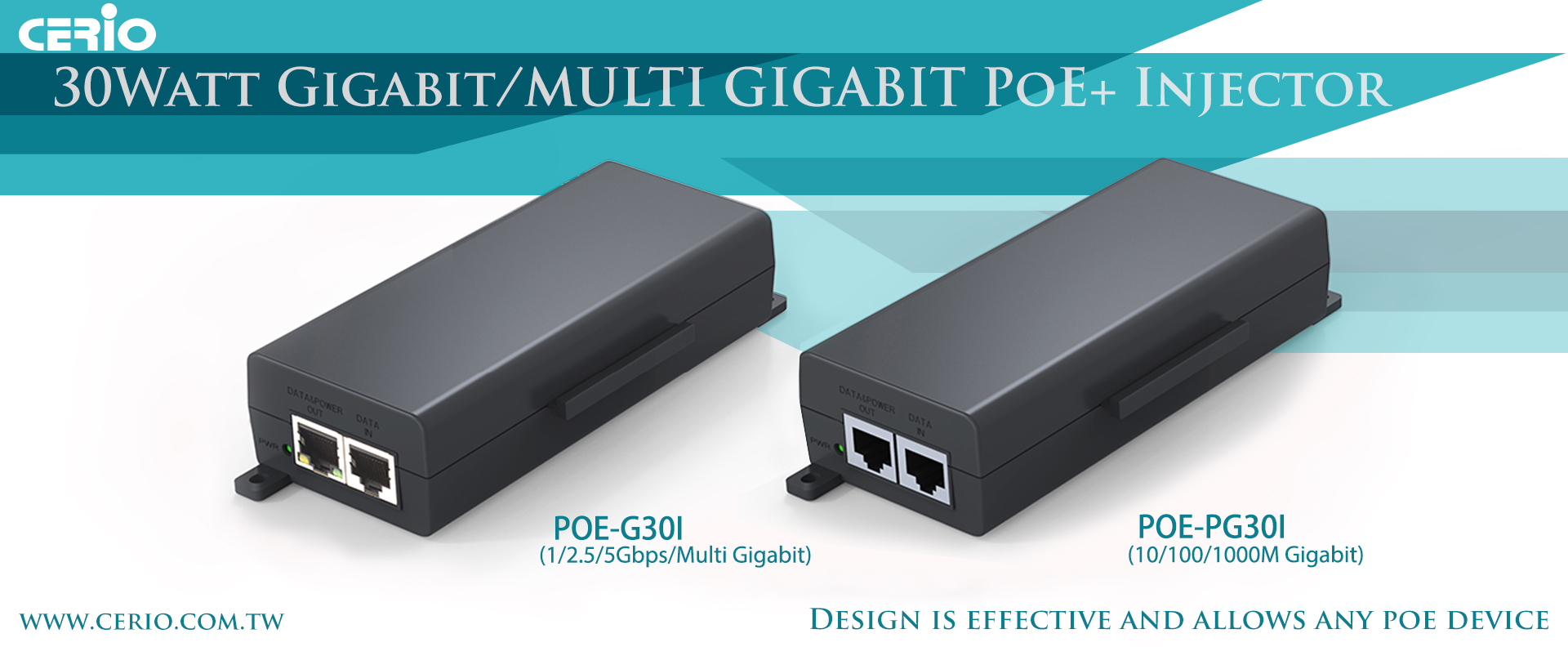 POE-G30I/PG30I
Faster Throughput Speeds Using Giga/Multi Giga
Ethernet Cost Saving, Convenience and Higher Reliability
Cerio's Gigabit PoE Injector series provide 30Watt Power over Ethernet. Support DC 56 Volt over Ethernet cables. Provides 10/100/1000/Multi Gigabit(POE-G30I)/10/100/1000Mbps Gigabit (POE-PG30I)Ethernet connection ability. With this Gigabit PoE+ Injector, you can transmit network data and power to PD equipment via UTP Ethernet Cable.
Complying with IEEE 802.3 10Base-T, IEEE 802.3u 100Base-TX, IEEE 802.3ab 1000Base-T.
Complying with IEEE 802.3bz 2.5G/5G BASE-T,IEEE 802.3af PoE and IEEE 802.3at PoE+ standards.(POE-G30I)
Supports 10/100/1000Mbps Gigabit RJ45 Ethernet Connection(POE-PG30I).
Supports Multi Gigabit (1/2.5/5Gbps) Ethernet connection ability(POE-G30I).
Auto detect PD power pin is powered by End-span (Type-A) or Mid-span (Type-B) then powered to PD device and LED indicator shows power pin type.(POE-G30I)
Internal power design and supports 56V PoE output.
Max Power : Up to 30Watt
Support PSE / PoE Power Over Ethernet function with using CAT5 or up cabling.(Distance up to 100m (328 feet))、
Supports Desktop, Wall mounting, Units Combination for easy to bundles organize the Ethernet cables.
Taiwan Manufacturing:
The CERIO 30Watt Gigabit PoE+ injectorseries is developed and manufactured in Taiwan. It is highly reliable and durable. It supports plug and play without any software configuration. It brings great benefits to the surveillance system installer.
Auto Detect PD Power Supply:
POE-G30I Active PoE+ Injector supports auto detect PD power supply is powered by End-span (Type-A) or Mid-span (Type-B) power pin then display on RJ45 LED。
Multiple Installation Methods:
Gigabit PoE+ Injector series supports Desktop, Wall mounting and Units Combination for easy to bundles organize the Ethernet cables.。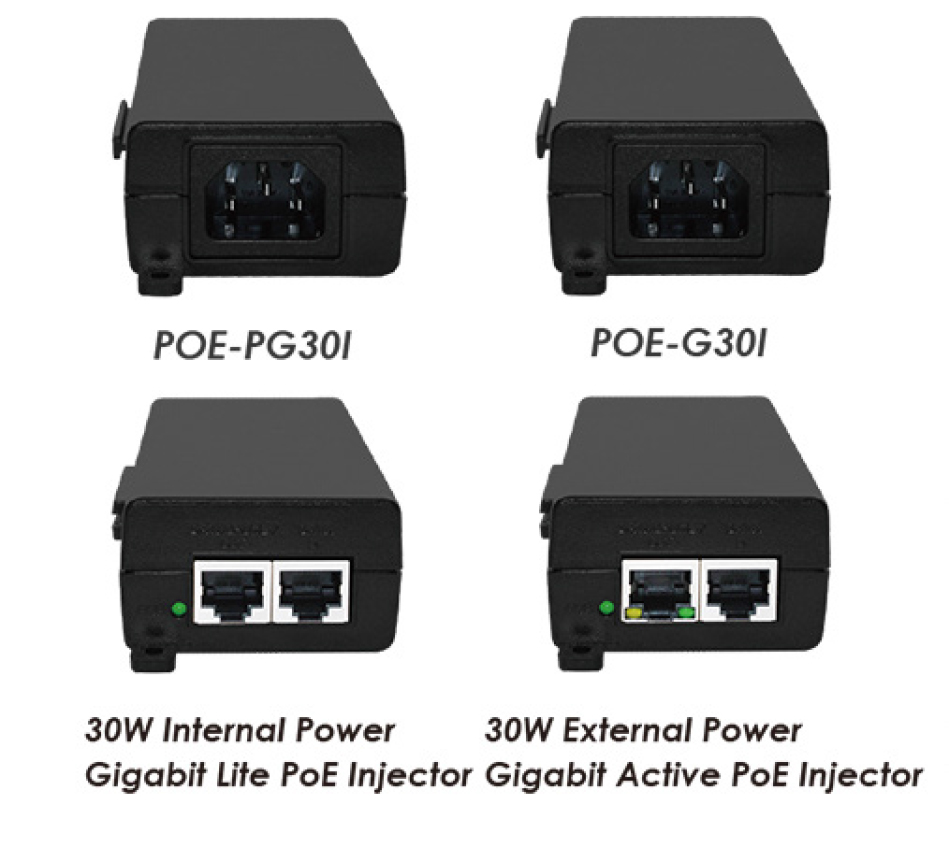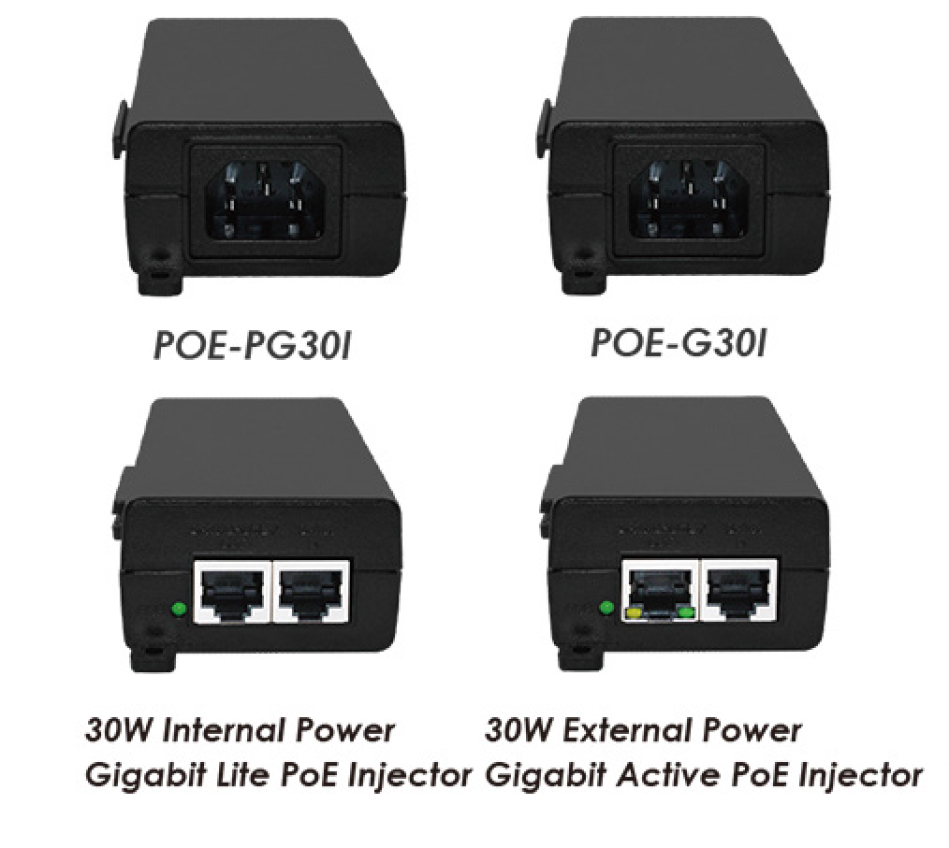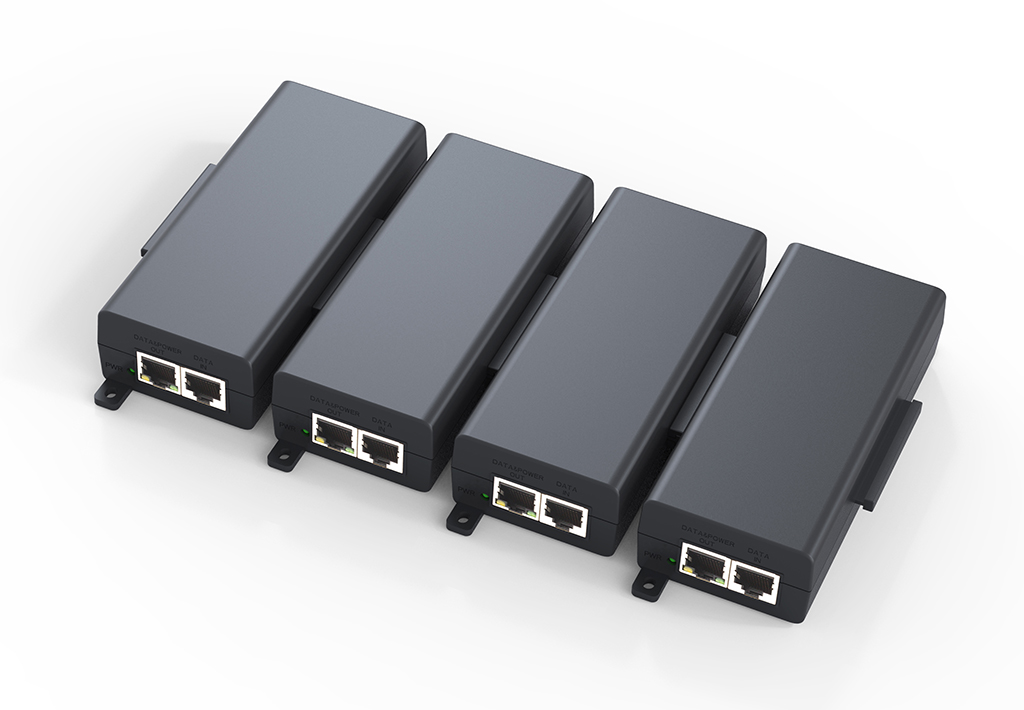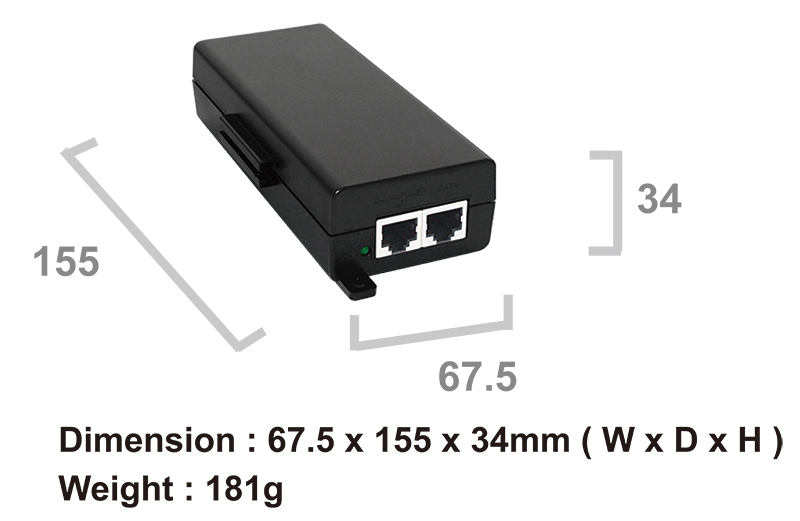 Dimension ( W x D x H ): 67.5x 155 x 34 mm
Weight ( g ): 181.2g